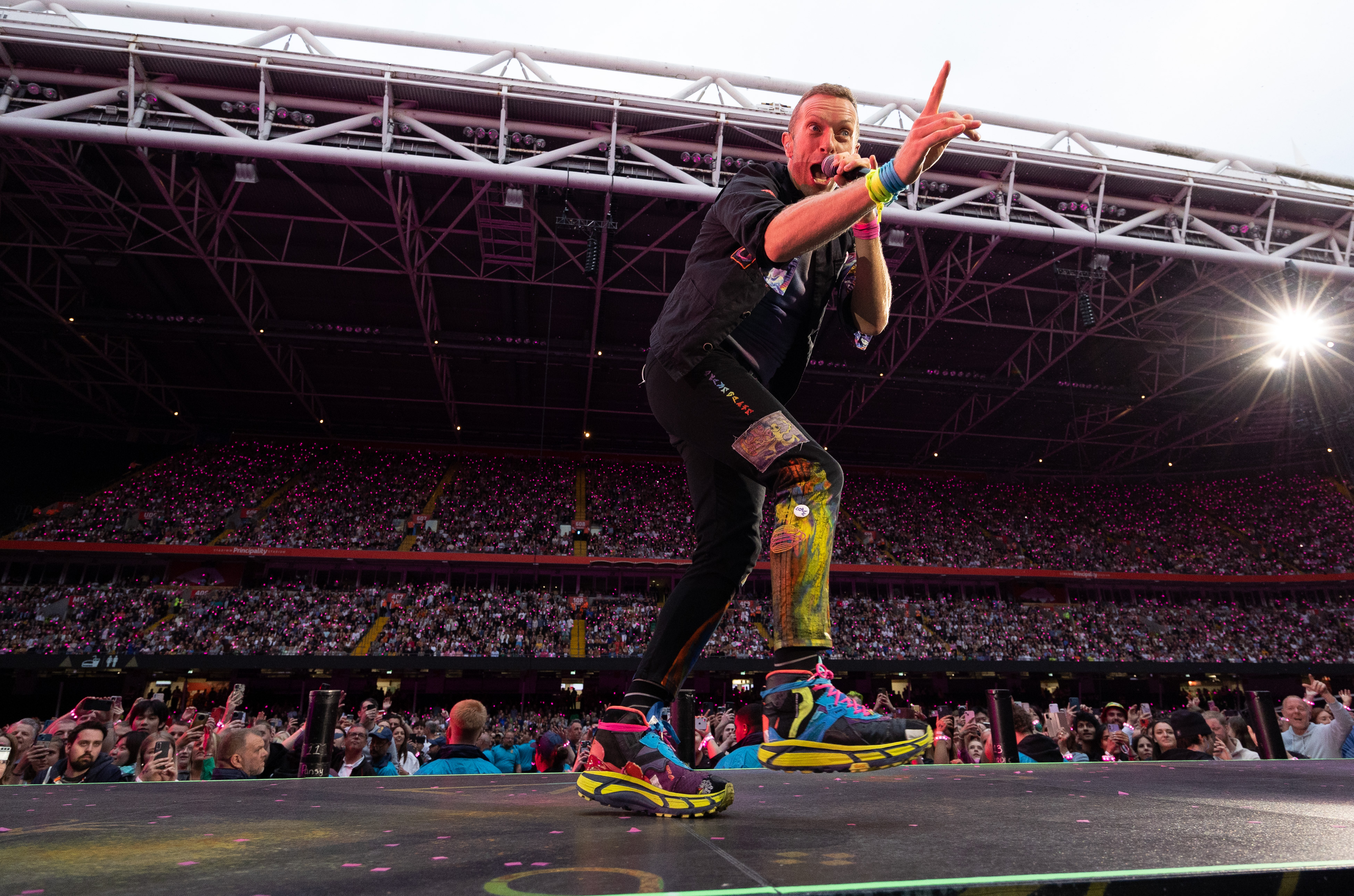 Principality Stadium set to reach quarter of a million fans this summer
8th June 2023, 3:05 pm By Principality Stadium
Principality Stadium is set to smash a milestone figure of more than 250,000 fans through it's gates this summer from music concerts alone.
Last night, Coldplay completed two nights of sold out shows in Cardiff as part of their Music of the Spheres World Tour. The shows which have garnered spectacular reviews due to their high energy and immersive, fan-centric light shows saw 120,000 fans descend into the city from across the UK and Europe.
The bumper season kicked-off a few weeks earlier, with global megastar, Beyoncé, who, having performed at Principality Stadium twice before, chose Cardiff as the first stop on the UK leg of her global tour, which brings the total number of fans to 175,000 across the three shows.
With Harry Styles due to perform later this month on 20th and 21st June, Principality Stadium bosses are expecting the figure to undoubtedly surpass 250,000 fans. "The events team here at the stadium have worked exceptionally hard over 20 years to build Principality Stadium's reputation as a must-play destination." says, Mark Williams, Principality Stadium Manager.
"The versatility of the venue with its retractable roof enables us to respond to any production brief and the sizable capacity allows us to cater to those big names artists who want to deliver extraordinary shows."
"With three huge nights complete, and two more to go with Harry Styles later this month, it's been a fantastic summer of music for Principality Stadium. Breaking that 250,000 milestone, will be a thrilling achievement before we get back to work to turn the stadium around again, from a concert venue back into the home of Welsh rugby for the Vodafone Summer Series."
Wales will lead the summer series, playing England at home on the first weekend of rugby action as part of the part of the Vodafone Summer Series on Saturday 5th August, followed by current world champions South Africa on Saturday 19th August.
This gives Principality Stadium, which is owned and operated by the WRU, a six-week window to install and grow a new pitch ahead of that first rugby international. "Usually, the pitch will come out for the summer season in order to host concerts and other third-party events" continues, Williams.
"This year with the addition of the summer internationals, we go from concert venue to rugby stadium, to a motor sport venue within a matter of months. 2023 is set to be a record year in terms of events and attendance but we embrace the challenge!"
Vodafone Summer Series Fixtures:
Saturday 5th August, Wales v England, Principality Stadium, KO 5.30pm
CAT A £80, CAT B £60, CAT C £40 Under-17 50% concession available on all tickets
Saturday 19th August, Wales v South Africa, Principality Stadium, KO 3.15pm
CAT A £60, CAT B £40, CAT C £20 Under-17 50% concession available on all tickets
Tickets are available from WRU.WALES/TICKETS