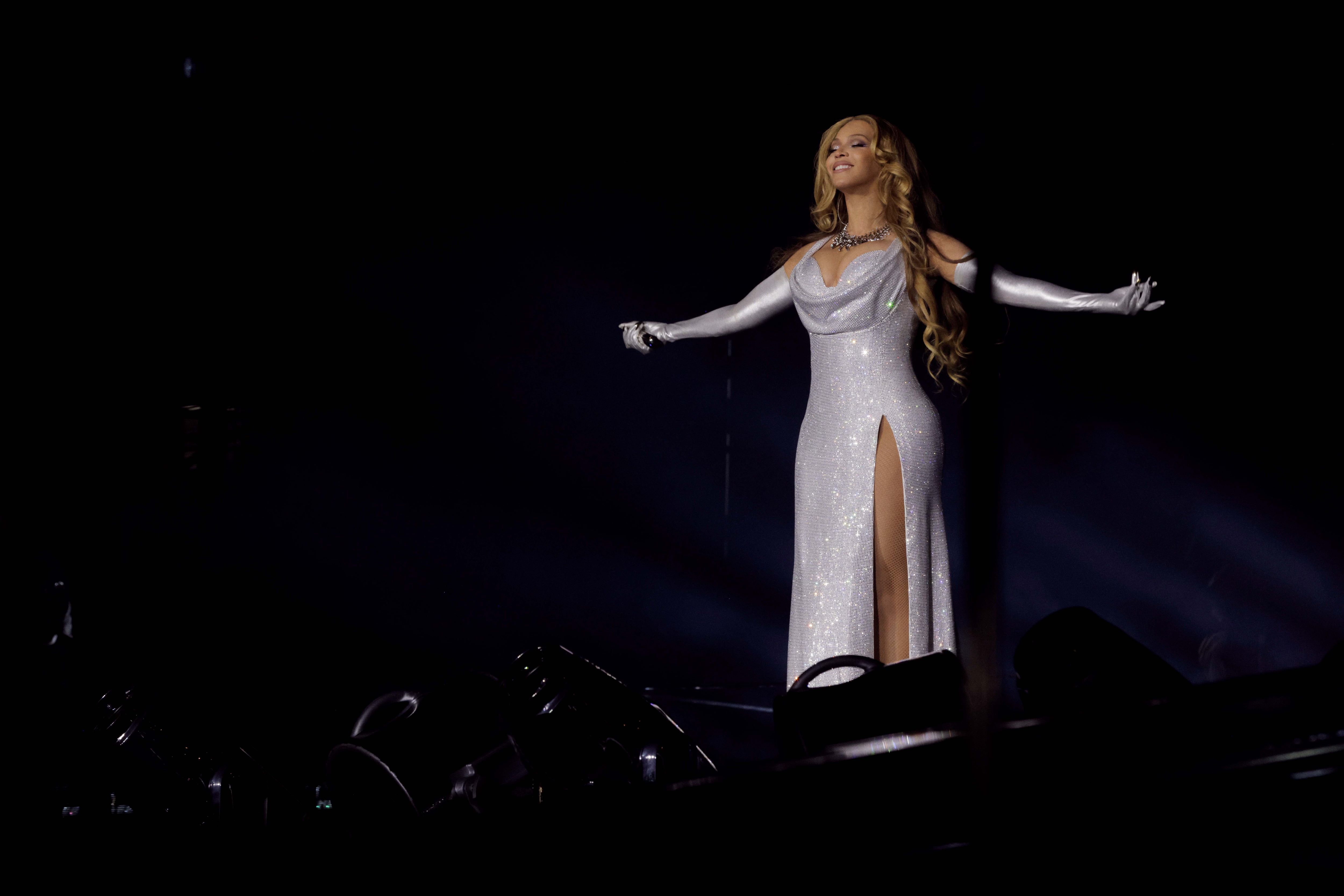 Queen Bey is Crazy In Love with Cardiff
18th May 2023, 3:56 pm By Principality Stadium
The morning after the night before. Beyoncé delivered an incredible 2.5 hour set on the first night on the UK leg of her #RENAISSANCEWorldTour.
Principality Stadium was transformed into a futuristic club land with stunning audio visuals and set design, clever lighting, and pyrotechnics; and she wowed the crowd with her numerous costume changes and flawless vocals. A shout out has to go to her band and army of talented backing dancers who treated the audience to a spectacular dance-off mid-way through the show.
Unlike previous Beyoncé concerts which start with a bang, and high-tempo tracks, the Renaissance show opened softly with a trilogy of ballads, Dangerously In Love, Flaws and All and 1+1, and it built gradually with each song upping the tempo, and the ante, mixing classics such as Run the World and Formation  with new tracks Break My Soul and Savage before leading the full-crowd to a euphoric finale.
Highlights from the night came during a rendition of "Love On Top" when the crowd took over and it was Beyoncé's turn to be wowed at the vocal ability of a full Principality Stadium!
And, for the finale, Queen Bey appeared on a crystallised horse, the symbol of her Renaissance show, before being lifted into the air and performing the last number above the crowd.
It's not a show to be missed, and this night in Cardiff certainly won't be forgotten!
Full Set List
Dangerously in Love
Flaws and All
1+1
I Care
I'm That Girl
Cozy
Alien Superstar
Cuff It
Energy
Break My Soul
Formation
Diva
Run The World
My Power
Black Parade
Savage (Remix Megan Thee Stallion cover)
Partition
Church Girl
Get Me Bodies
Before I Let Go (Maze featuring Frankie Beverly cover)
Rather Die Young
Love on Top
Crazy in Love
Plastic Off The Sofa
Virgo's Groove
Naughty Girl
Move
Heated