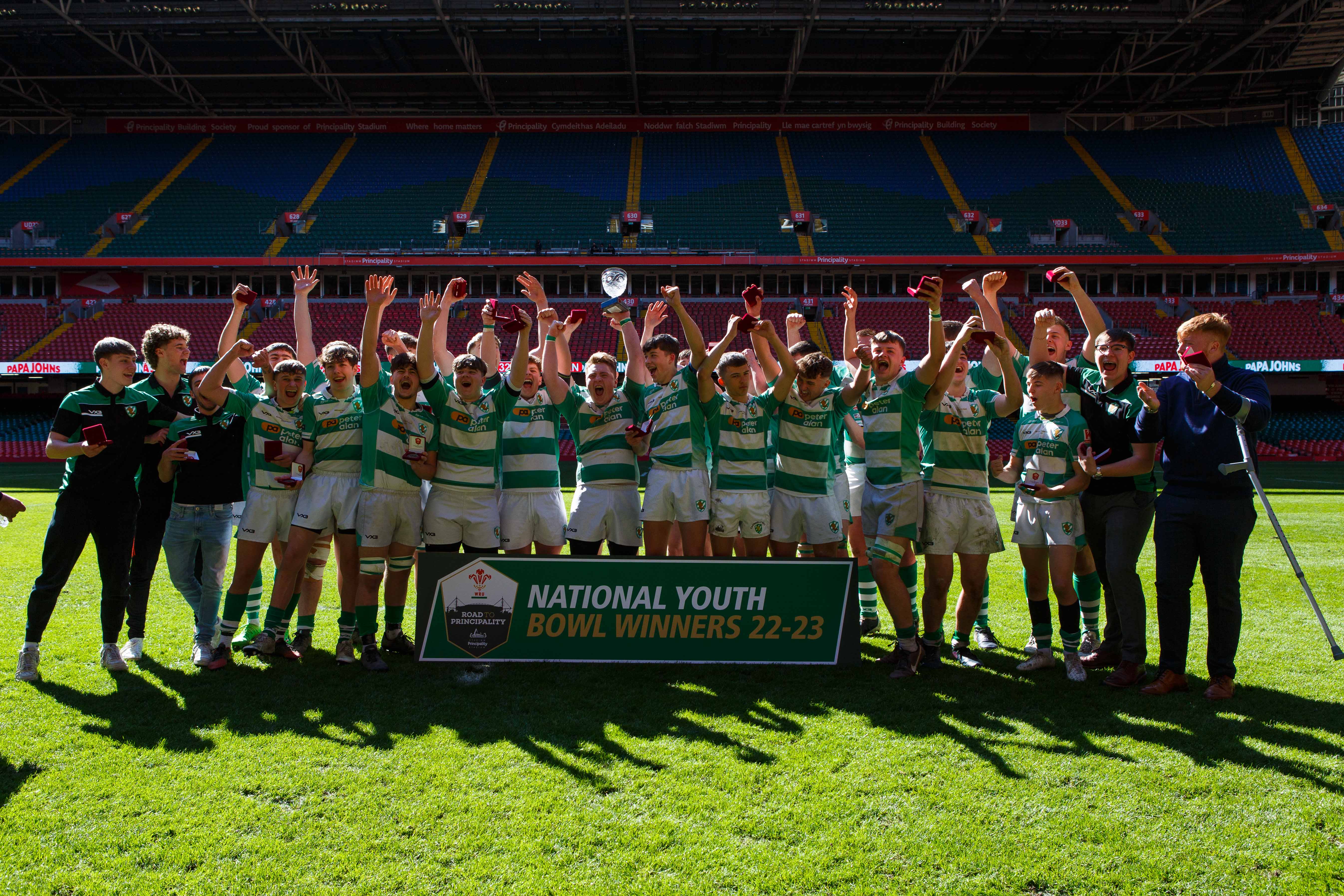 Stadium Groundsman Takes the Title at Road to Principality
8th April 2023, 12:36 pm By Principality Stadium
Coach Rhys Cleverly couldn't stop beaming after watching his Caerphilly team lift the WRU National Youth U18 Bowl at the Principality Stadium – for he is groundsman at the stadium!
Prior to the match, Cleverly said, "It will be strange coming out on Friday as coach instead of groundsman. I know this pitch like the back of my hand so, hopefully, I can use it to our advantage." And he certainly did.
The Green and White army defeated Pembrokeshire club Llangwm 32-15 in the final with Cleverly declaring: "To get a 'Win' at my 'office' was fantastic.
"It also wiped away the memory of being in the losing Caerphilly side here against Shane Williams' Amman United about five years ago.
Caerphilly captain and hooker Noah Evans said: "It's unbelievable – we have come so far since the start of the season.
"We had a tough start to it but the boys have fought really hard and given it everything in training. This is what we wanted to win. It will probably be the biggest thing some of us are going to win.
"We played some good rugby but there are still things for us to improve on. We are top of our division in the Dragons League and hope to do the double."
Llangwm outside-half Liam Rees, who was stretchered off after suffering injury to his right ankle, was on crutches after the match as his team and their opponents received a rousing reception from a noisy crowd.