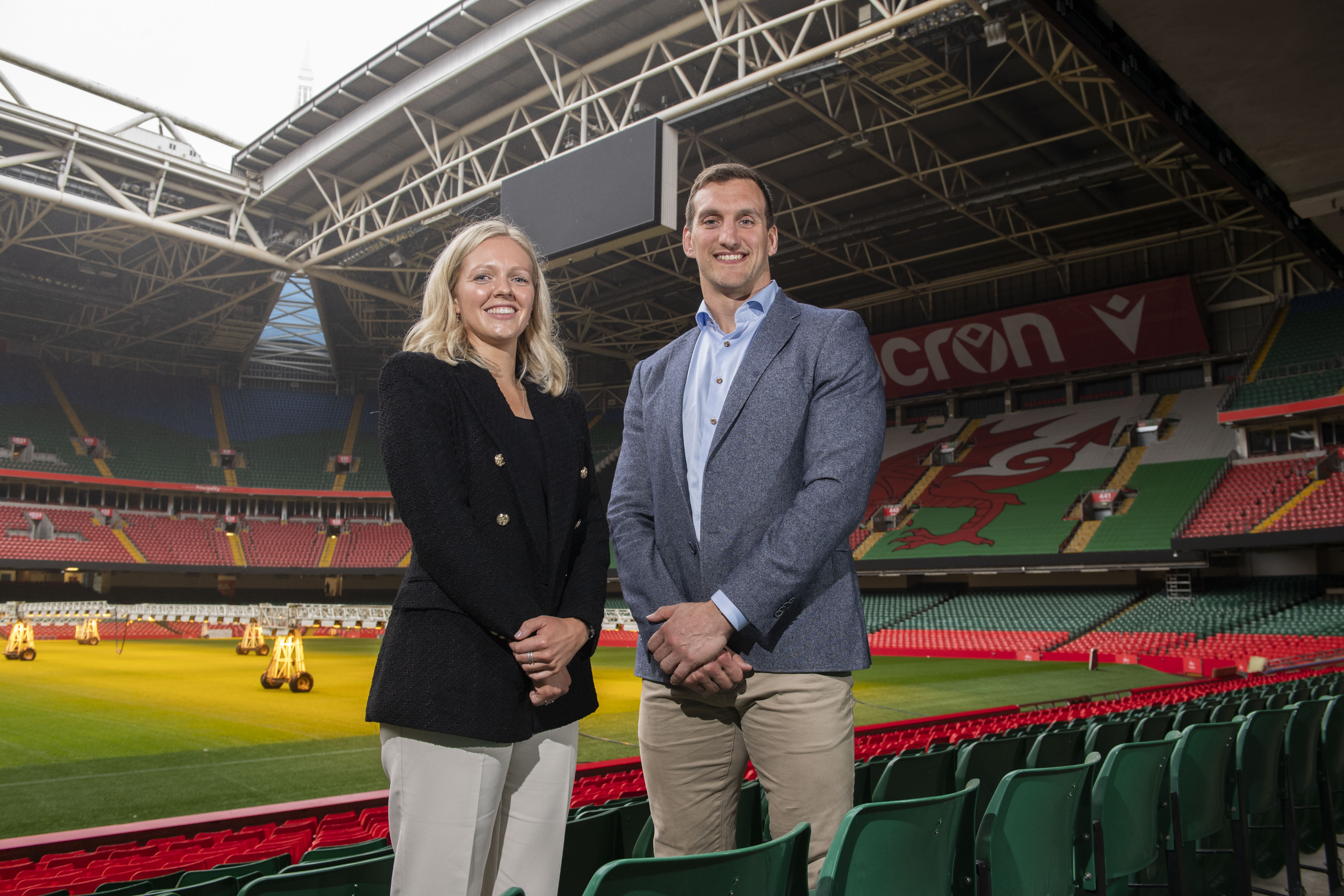 WRU Renews Deal with Seat Unique
30th March 2023, 11:00 am By Principality Stadium
We are thrilled to announce that our partnership with our official hospitality sales provider Seat Unique  has been renewed and extended to 2028.
The news comes after two successful years of working together, and during this period, their innovative technology has helped us achieve significant accomplishments in terms of attracting new audiences and boosting hospitality sales for Principality Stadium Experience (PSE).
Our partnership with Seat Unique is based on our mutual desire to provide supporters with greater access to premium experiences at the best, live events hosted at Principality Stadium through the digitalisation of hospitality booking.
Robin Sherry, CEO and Founder of Seat Unique said: "I am thrilled to announce the renewal and extension of our partnership with the WRU and PSE. Working alongside the WRU has been a privilege, and we are eager to continue providing fans worldwide with unforgettable live experiences at the iconic Principality Stadium."
"Our innovative technology has been instrumental in broadening the WRU's audience. By digitalising the booking process to offer exceptional customer experiences and increasing access to premium offerings, we have been able to reach more fans than ever before."
"We remain dedicated to driving further value for our customers and partners, and this partnership extension is a testament to that commitment. We are excited to see what the future holds for our collaboration with the WRU!"
Seat Unique built a white-label platform that was designed, tested and built for hospitality sales, which allowed enabled them to digitally transform the Principality Stadium Experience booking system to increase supporter access to premium experiences at the Stadium. The aim was to increase revenue through online sales and offer an enhanced online experience for customers.
Since the rollout of the partnership, supporters have had the ability to buy premium experiences through the Seat Unique platform with just four clicks on any digital device, 24/7 and 365 days a year; and, by digitally transforming a the hospitality booking processes, we have helped eradicate the need for manual booking methods.
By providing a platform for fans to book online, at their convenience, 33% of hospitality sales have taken place outside of traditional office hours, opening up the opportunity for new audiences to engage with the WRU's premium experiences.
Rhys Williams, Business Development Manager at the WRU said: "At the WRU, we see Seat Unique as an extension of our team. To have the ability to seamlessly process hospitality orders online has been a real game changer for us. The concept of understanding the customer and Seat Unique's support have really come to the fore during recent on-sales."
We have also helped the WRU extend its offering with the launch of an official supporter exchange platform, the WRU Supporter Exchange. This gives fans who are no longer able to attend rugby fixtures at the Stadium the opportunity to exchange l their tickets through a legitimate, regulated and official fan portal, with a charitable donation in place for every transaction made on the platform.
Hospitality packages for Wales' Summer Series rugby matches against England and South Africa, and the 2024 Guinness Six Nations are available through the Seat Unique platform wru.wales/VIP.