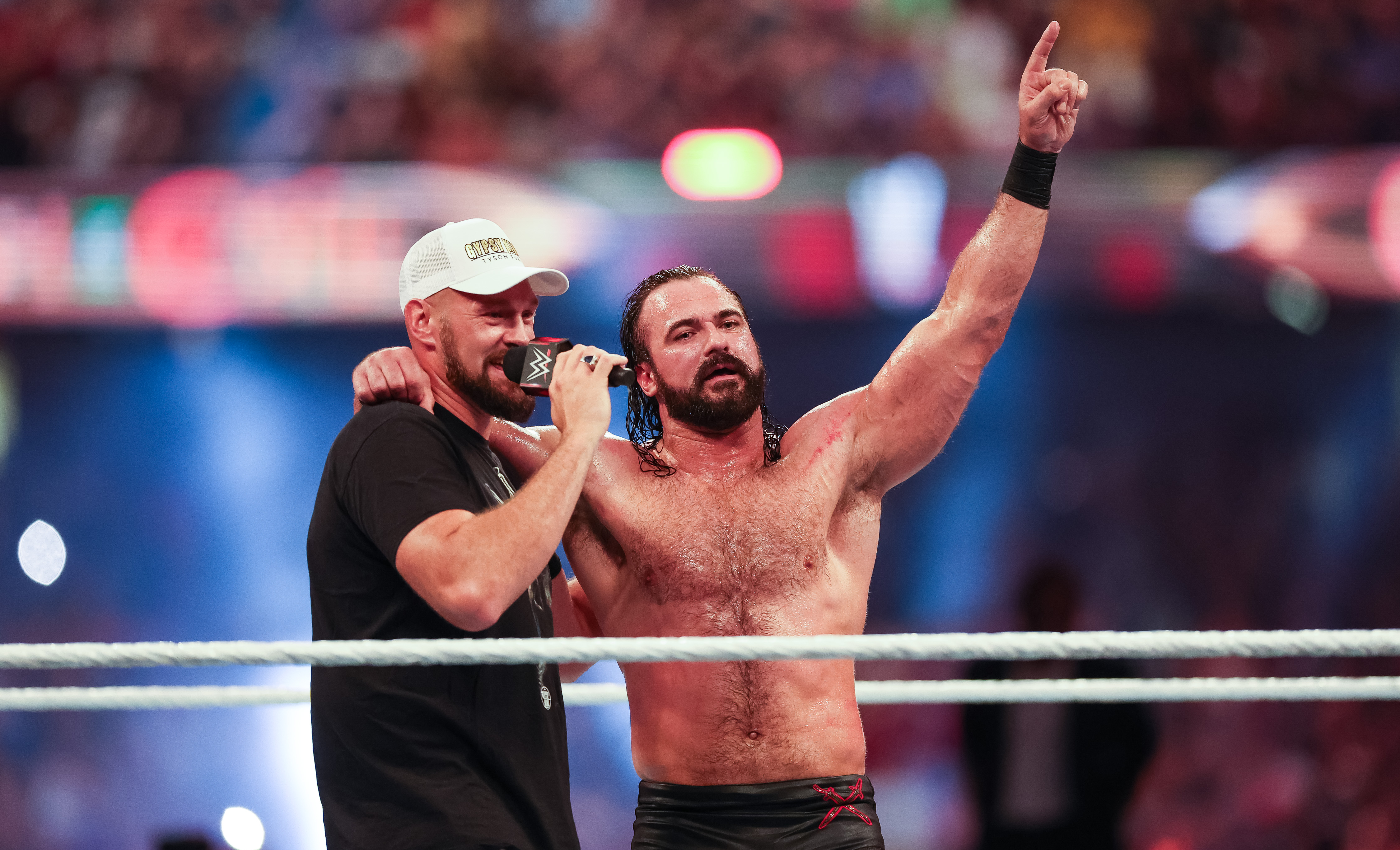 Tyson Fury Steals the Show at WWE's Clash at the Castle
5th September 2022, 10:33 am By Principality Stadium
62,296 wrestling fans descended upon Principality Stadium on Saturday night for the highly anticipated WWE's Clash at the Castle.
This was WWE's first major UK stadium event in 30 years, and an epic night in Cardiff proved that some things are worth the wait.
Fans were treated to a spectacular display of hard-hitting action, jaw-dropping stunts and dazzling talent entrances that saw the stadium's tunnel transformed into a virtual catwalk.
As the home of Welsh rugby, the venue is familiar with the spine-tingling sound of the crowd singing together, and last night the stadium was once again in full voice, but this time with 60 thousand fans chanting "fight forever!" and "Who are ya?" at the wrestlers in the ring.
The atmosphere continued to build throughout the evening. Drew McInytre vs Roman Reigns was billed as the headline fight of the night. Drew who hails from Scotland had the home advantage, and the cheers from the crowd rivalled the level of noise at any international rugby match. The atmosphere was electric!
There had been rumours of a surprise appearance, and this came from two-time World Heavy Weight Champion boxer Tyson Fury who had the crowd on their feet as he knocked out wrestler Austin Theory. Theory interrupted the main event and dared get a bit too close to the Gypsy King, who was enjoying the event ringside with this family.
Drew suffered a shock defeat against Reigns who retains the Undefeated WWE Universal Champion title, however, not one to be outdone, Fury stole the show and created WWE history as he entered the ring himself and stared down the WWE champion before shaking his hand and treating the crowd to a rendition of American Pie to close the show.
Principality Stadium got the seal of approval from WWE CEO and wrestling legend Triple H in the post-match press conference. When asked if there were plans to do more shows like Clash overseas and in Europe, he said:
"I've been in the UK for almost a week between London and here, and I can't tell you how many stories I've heard, from people just sharing memories of SummerSlam in 1992; how big an event that was, how it shaped their lives, how much it shaped their childhood, all week long. I think it's safe to say tonight we created a whole new set of memories for a whole new generation of fans."
"As far as events go, when you put 62,000 fans going crazy like you did tonight, in a stadium like this, it's hard not to want to do it again."
Proving yet again that Principality Stadium is one of the best stadiums in the world, unbeaten on atmosphere and a must-play venue in the world of sports entertainment.
To watch the full post-match press conference, click here.