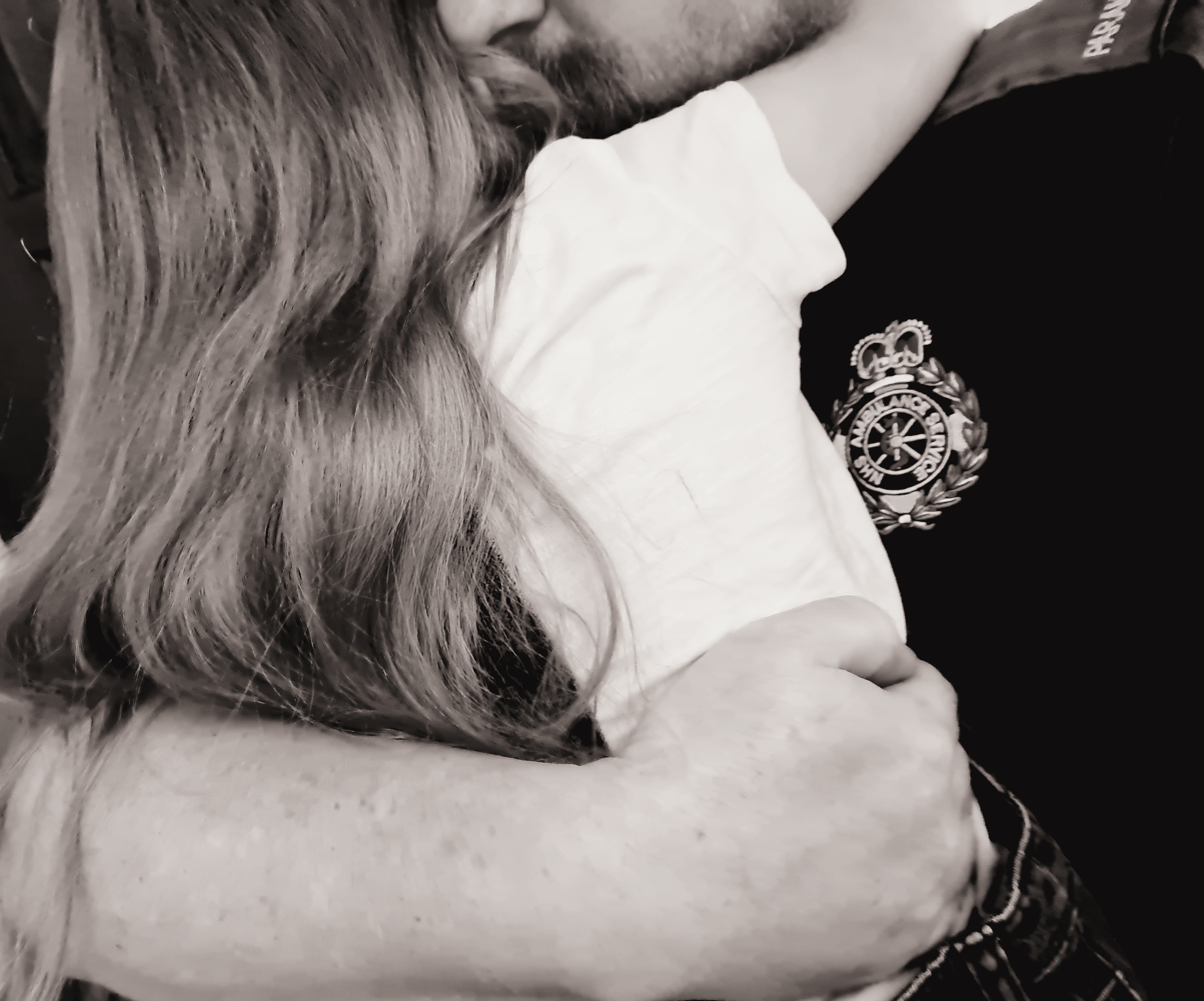 Be Safe Daddy x by Ceri A Edwards
'Hold Still' portrait comes to Principality Stadium
24th January 2022, 3:22 pm By Principality Stadium
Spearheaded by HRH The Duchess of Cambridge, Patron of the National Portrait Gallery, Hold Still is an ambitious community project which was launched in May 2020 to create a unique collective portrait of the UK during lockdown.
People of all ages were invited to submit a photograph, taken in a six-week period during May and June, focussed on three core themes – Helpers and Heroes, Your New Normal and Acts of Kindness. Over 31,000 submissions were received from across the country, with entrants ranging from 4 to 75 years-old. From these, a panel of judges selected 100 portraits for a digital exhibition, assessing the images on the emotions and experiences they conveyed.
As well as the online display, the photographs were shown across the UK in autumn 2020 as part of a nationwide outdoor exhibition and have been published in a special book, which accompanies the project.
To find out more and view all 100 photographs visit npg.org.uk/hold-still
Principality Stadium is one of the 100 venues across the country to have been chosen to exhibit a portrait from the 'Hold Still' community project.  From Monday 24th January, the public can view 'Be Safe Daddy x', a portrait by Ceri A. Edwards, within the Principality Stadium Tours reception accessed via the WRU Store on Westgate Street.